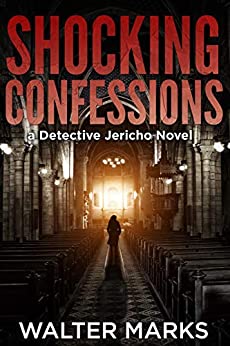 Amazon US | Amazon CA | Amazon UK | Amazon AU | Amazon IN
"A briskly paced and engaging murder tale that should satisfy fans of this series." — Kirkus review.
A pair of grisly crimes challenges East Hampton Detective Jericho. One involves a body under a bridge. The other is generated by the discovery of a human arm in a shark's belly.
Kirkus review: "This latest entry in Marks' (Tumbling Down, 2018, etc.) series featuring Jericho and his cohorts is a taut, fast-paced mystery that skillfully weaves together the investigations of two seemingly unrelated crimes while developing subplots introduced in previous installments. Although Jericho remains the series' primary protagonist, Officer Vangie Clark becomes an important character in the story as she rises within the department from a 911 dispatcher to detective…"